The DG-1P1 Android Model


AURUM X
STORY
"In a world longing for compassion and assistance, I present you the DG-1P1 Codename Aurum X, the embodiment of care and humanitarian aid.
Introducing the Aurum X, the epitome of empathy from our esteemed Project AD-01 line. Step into a realm of positivity and embrace a brighter future.
With its graceful design and gentle demeanor, the Aurum X radiates compassion. Equipped with advanced sensory capabilities and intuitive programming, it's here to support and uplift humanity in times of need.
From aiding disaster-stricken areas to providing vital medical support, the Aurum X is a dedicated companion. Its integrated AI system ensures seamless coordination with relief efforts, maximizing efficiency and bringing hope to those in distress.
But the Aurum X is more than just a machine. It's a caring presence that understands and empathizes. Its adaptive intelligence adapts to individual needs, making every interaction meaningful and deeply personal.
Are you ready to make a difference? With the Aurum X by your side, you can brighten lives and create positive change. Join us in spreading compassion and fostering a more harmonious world.
Embrace the DG-1P1 Codename Aurum X and become an ambassador of kindness and humanitarian aid."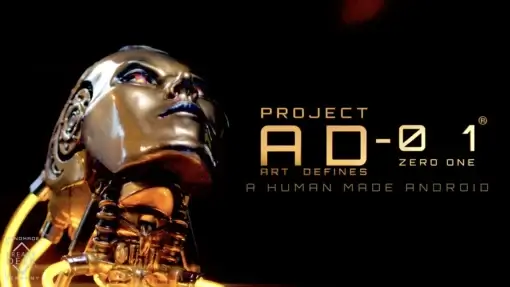 PRODUCT SPECIFICATIONS:
Traditionally sculpted with polymer clay

Mold and cast with artificial stone and PU resin

Every piece is a one-of-a-kind due to manual assembly and paint job by freaky-Deek

Electronics designed and wired by freaky-Deek

Configuration:

with electronics (LED)

Silver eyes (each light up orange)

golden energy tubing,

orange and red flashing lights in the head plus white status lights

dark metallic main head plate

powered with USB-C, works even with USB4, Thunderbolt3 & 4

Dimensions: 178mm x 153 mm x 205mm
Weight: approx. 800g 

(varies due to handcast and paint process)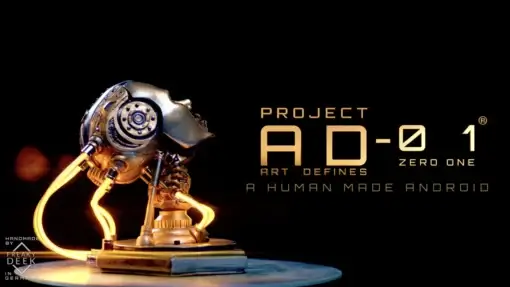 DELIVERY CONTENT:
handmade android bust
numbered and signed certificate of authenticity
handling & safety instructions
USB-C cable (electronic models only)
LEGAL NOTICE:
Please note that the DG-1P1 Codename AURUM X is a handmade decorative sculpture and no actual robot.
Discover the Project AD-01 models